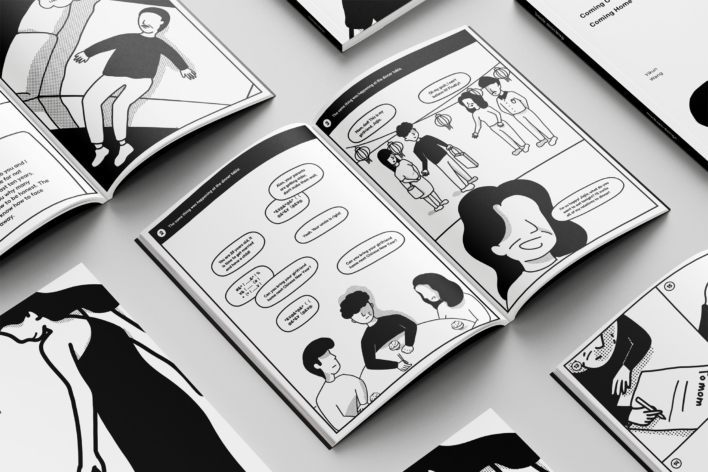 This spring, returning honors students Pallavi Rawla and Yikun Wang continue to evolve their projects developing language for LGBTQ communities in their home countries, and will be joined by Fast Track first-timers Krutika Galgalikar and pair Mouhui Sun and Effy Tam!
Krutika is co-creating a storytelling playbook called "The Stories of Cysterhood" with PCOS patients. PCOS–Polycystic Ovary Syndrome–is a hormonal, metabolic, and reproductive condition that affects 116 million women worldwide, but remains underfunded and misunderstood, and lacks appropriate health policy . Her project aims to facilitate a dialogue between PCOS patient advocates with civic systems, clinical research agencies, and healthcare providers to begin to rectify the shortcomings of current medical systems.
Mouhui and Effy are working on "Synapse Arts", a brand that centers around creating public cultural experiences for Asian American communities in the United States through exhibitions and events. The brand will collaborate with emerging Asian American artists, community members, and cultural experts to create a safe and inclusive space for the visibility, representation, and understanding of Asian American experiences. By challenging stereotypes and misconceptions surrounding Asian cultures, the brand will also provide a platform for underrepresented Asian American artists to showcase their work, gain recognition, and access professional development resources.
Both projects culminate with major events with Fast Track partners. Stay tuned for details on these.