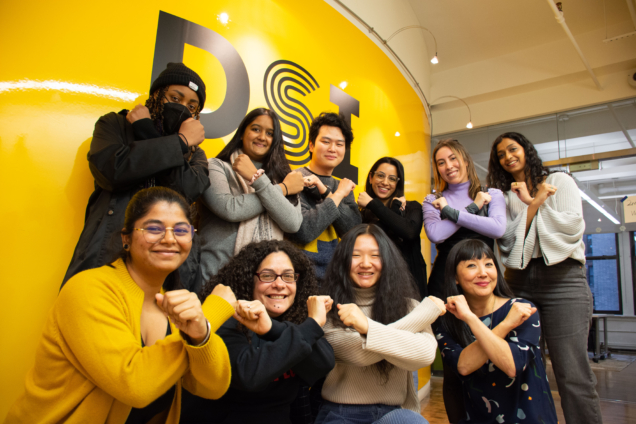 Apply NOW
Apply to MFA DSI: Fall 2024
We look for people who are broadly curious, committed, and mature enough to take responsibility for their own future. We don't expect you to have solved the world's challenges already. We'll get started on that together.
We still have a few seats open, so please contact us (email: dsiinfo@sva.edu) or click "Apply Online Now" to join our incredible new cohort.
The Application Process
Each application cycle begins in September to be admitted for the following Fall.
Step 1: Submit Application Materials
Complete the SVA Online Application for Graduate Admissions through the SVA Portal here.
Create an account if you don't already have one, choose MFA Design for Social Innovation, and follow instructions from there.
Step 2: Interview with DSI
When your information is complete, we will contact applicants under consideration to schedule an interview that will be conducted via Zoom.
We welcome applicants to email any access needs related to interviews to dsiinfo@sva.edu.
Step 3: Admission Decision Issued
Applicants who apply by the first deadline January 15th will be notified by March 15th. All other applicants will be notified one month after completed submissions of application.
If you have any questions please contact us at dsiinfo@sva.edu or SVA Graduate Admissions at gradadmissions@sva.edu.