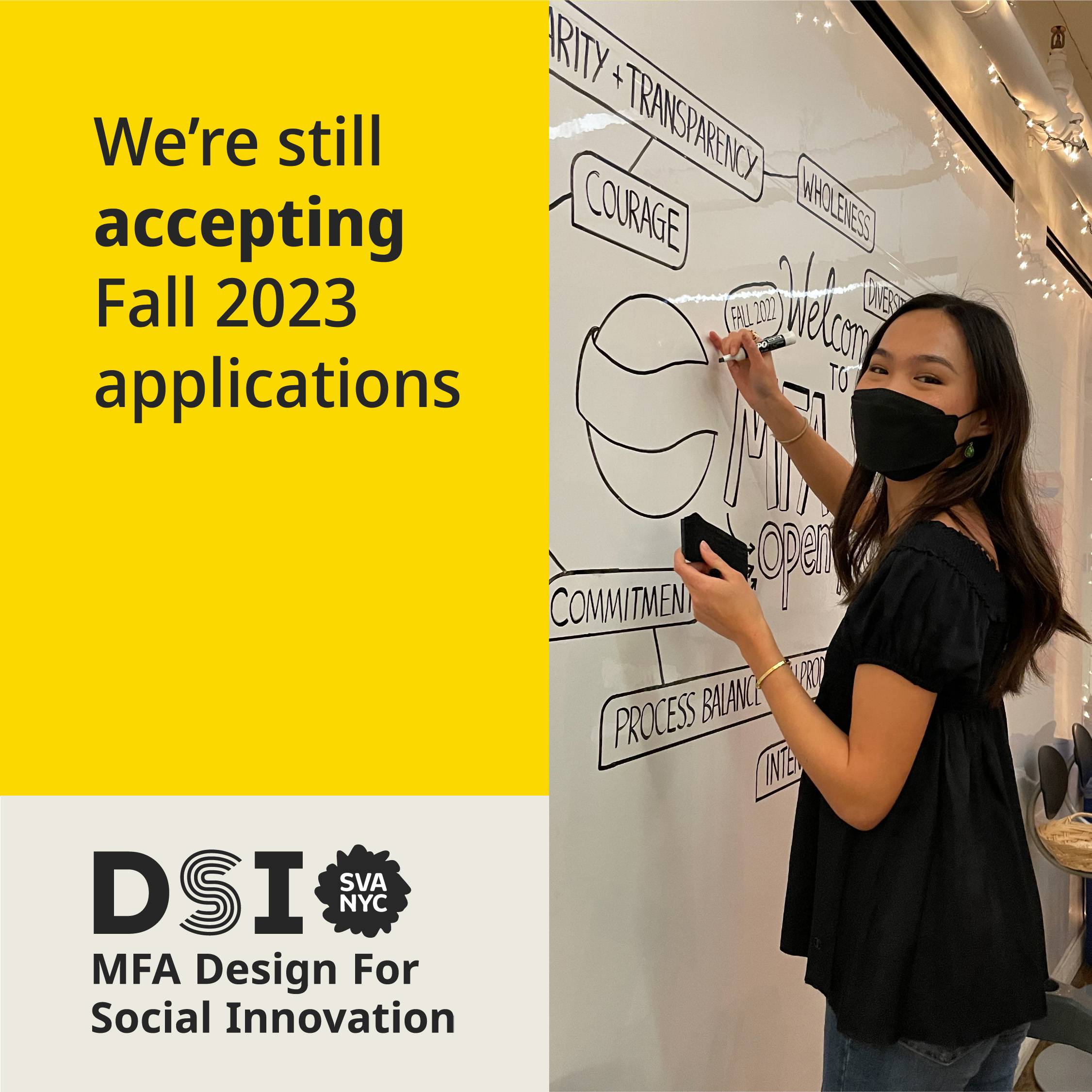 Interested in an MFA in social design? Join our bold Fall 2023 Cohort!
Start thinking about your future now!
DSI is a graduate social design program asking:
How can design offer pathways that shift us towards healthy, equitable systems?
What conditions and collaborations enable communities, systems, and nature to thrive?
How can social design increase care and our capacity
for change?
Social design

works with communities, organizations, governments, businesses, and the planet through:
Strengthening Relationships + Care
Advocating for health, equity, anti-discrimination, justice, joy, and healing, Supporting shared values and interdependence, and honoring nature's wisdom.
Design asks questions over solving problems, with care.
Intentionally
Co-Creating
Collaborating with communities, advocating for mutual benefit and abundance. Centering lived experience, while reducing harm.
Design can shift power, while building leadership and creatively responding.
Embracing Complexities
Breaking from things that no longer serve us. Recognizing the continuum and pluralities, and making the invisible visible.
Design supports new thinking over new things to imagine possibility and lead with vision.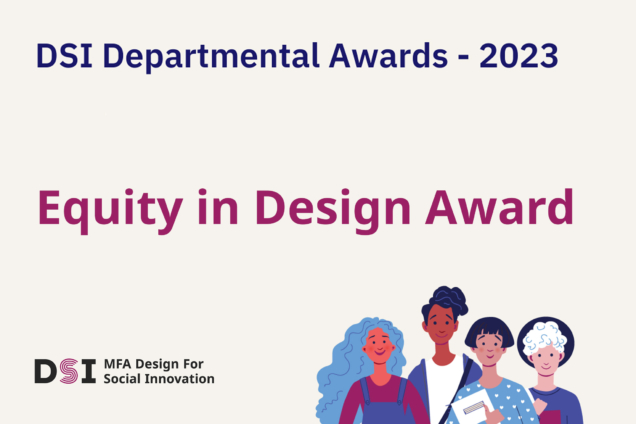 Financial Support
Learn more about Financial Support!
Envisioned in 2020 to support underrepresented communities in design, DSI offers the Equity in Design Scholarship to address intersectional oppressions and promote equitable opportunities starting with our own student community. The award aims to grant $10,000 to one incoming student.
Click the link below for more info!
EVENT
AAAAH! (Asian Artists and Activists Hub)
Effy Tan (DSI '23) and Mouhui Sun (DSI '23) will be hosting an event for Asian artists and activists next month in NYC!
Read More
EVENT
The Bronx-wide Coalition and "The Bronx-Wide Plan"
We invite you to join us in conversation with the Bronx-wide Coalition on March 29! This will be a public event!
Read More
Lectures
Global Guest Lecture: Moya Bailey
We had the pleasure of welcoming Dr. Moya Bailey to DSI! Dr. Bailey is an associate professor in the Department of Communication Studies at Northwestern University whose work explores the intersection of race, gender, media, and medicine. Check out her lecture below!
Watch Now
DSI Thesis 2019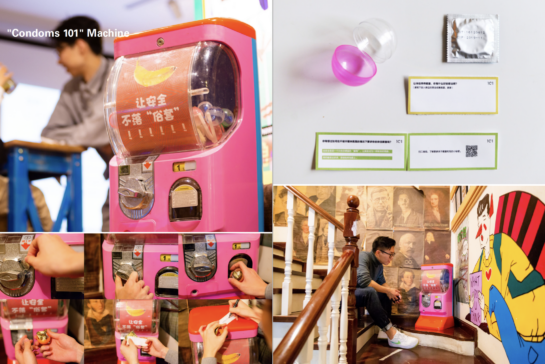 Yuwen Wang and Xujun Wang
This project created a new conversation around condom-use for gay men in Beijing colleges in efforts to overcome stigma and encourage safety.