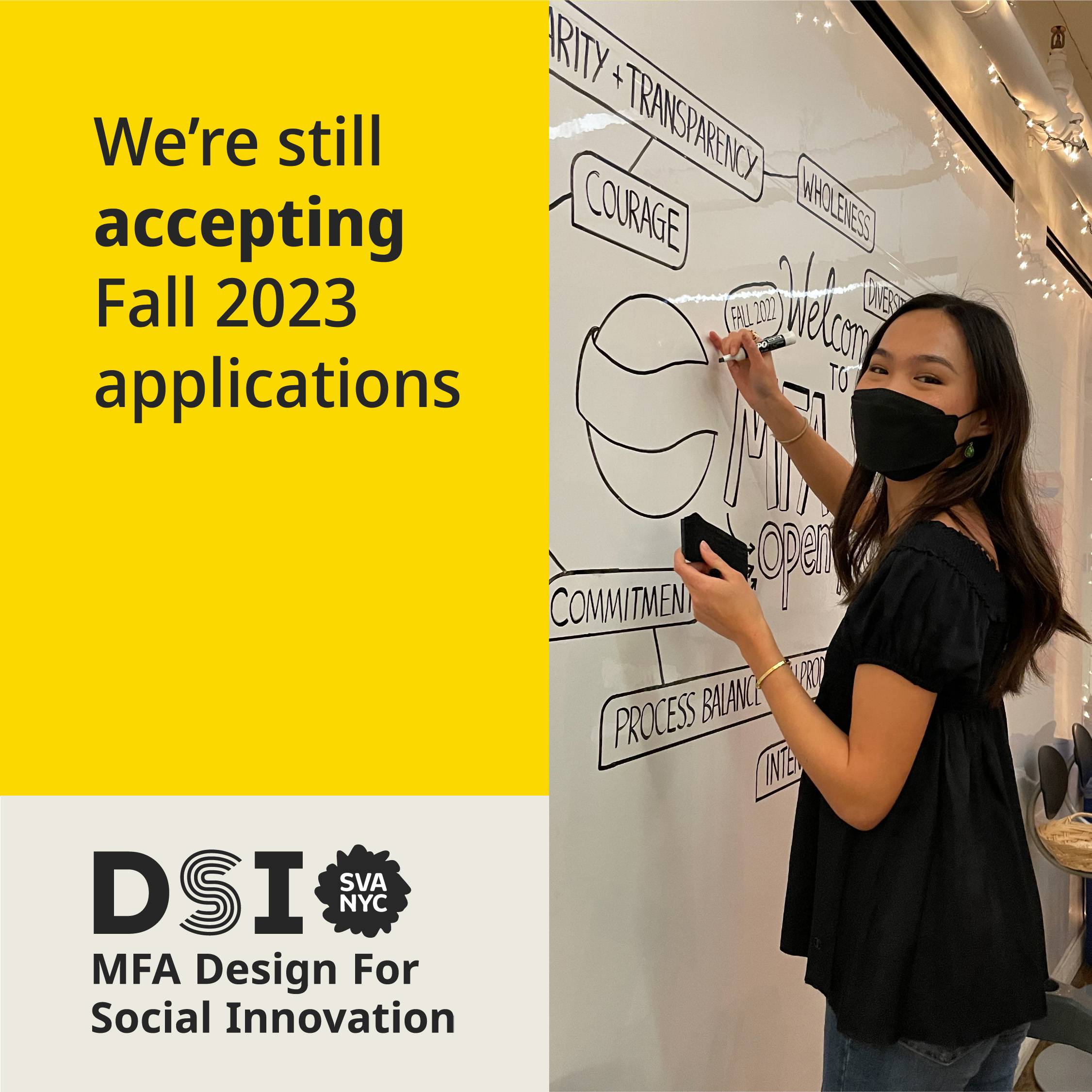 Interested in an MFA in social design? Join our bold Fall 2023 Cohort!
Start thinking about your future now!
DSI is a graduate social design program asking:
How can design offer pathways that shift us towards healthy, equitable systems?
What conditions and collaborations enable communities, systems, and nature to thrive?
How can social design increase care and our capacity
for change?
Social design

works with communities, organizations, governments, businesses, and the planet through:
Strengthening Relationships + Care
Advocating for health, equity, anti-discrimination, justice, joy, and healing, Supporting shared values and interdependence, and honoring nature's wisdom.
Design asks questions over solving problems, with care.
Intentionally
Co-Creating
Collaborating with communities, advocating for mutual benefit and abundance. Centering lived experience, while reducing harm.
Design can shift power, while building leadership and creatively responding.
Embracing Complexities
Breaking from things that no longer serve us. Recognizing the continuum and pluralities, and making the invisible visible.
Design supports new thinking over new things to imagine possibility and lead with vision.
Financial Support
Learn more about Financial Support!
Envisioned in 2020 to support underrepresented communities in design, DSI offers the Equity in Design Scholarship to address intersectional oppressions and promote equitable opportunities starting with our own student community. The award aims to grant $10,000 to one incoming student.
Click the link below for more info!
FACULTY
Spring '23 New Faculty: Axel
We are so excited to welcome in the newest member of the DSI community, Axel! They'll be teaching Games for Impact this year – read all about them below!
Read More
Lectures
Henry Obispo, Founder of ReBorn Farms & BornJuice
Last semester we had the founder of ReBorn Farms and BornJuice, Henry Obispo, come to speak as a part of our Global Guest Lecture series! Check out the link to learn about the work he's doing to bring food resources to the South Bronx and his efforts to further build up the community!
Watch Now
Blog
Spring 23' Designer in Residence: Kimberly Tate
Introducing our Designer in Residence for Spring 2023: Kimberly Tate! Click below to learn about her work and what she'll be bringing to DSI for the spring!
Read Blog
DSI Thesis 2022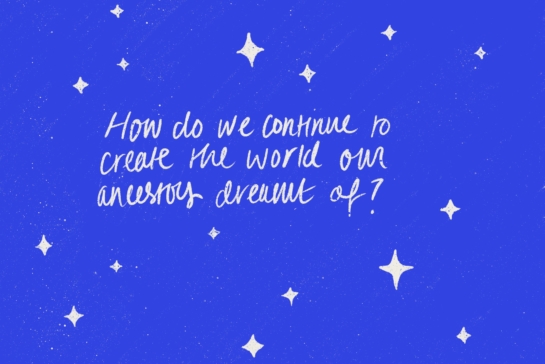 Sultana's Dreamers are a creative healing collective co-created by Mala, Sumra, Sanobar, Ifrah and Zahra– all of whom are South Asian-American daughters of immigrants. Empowered by the short story, Sultana's Dream by Begum Rokeya, we gathered in virtual community to reimagine a future inspired by the women in our past. In strengthening our creative, cultural intuition to gather, tell stories, and make, we began the work of intergenerational healing as daughters and as ancestors.

Check out the full project at the link below!