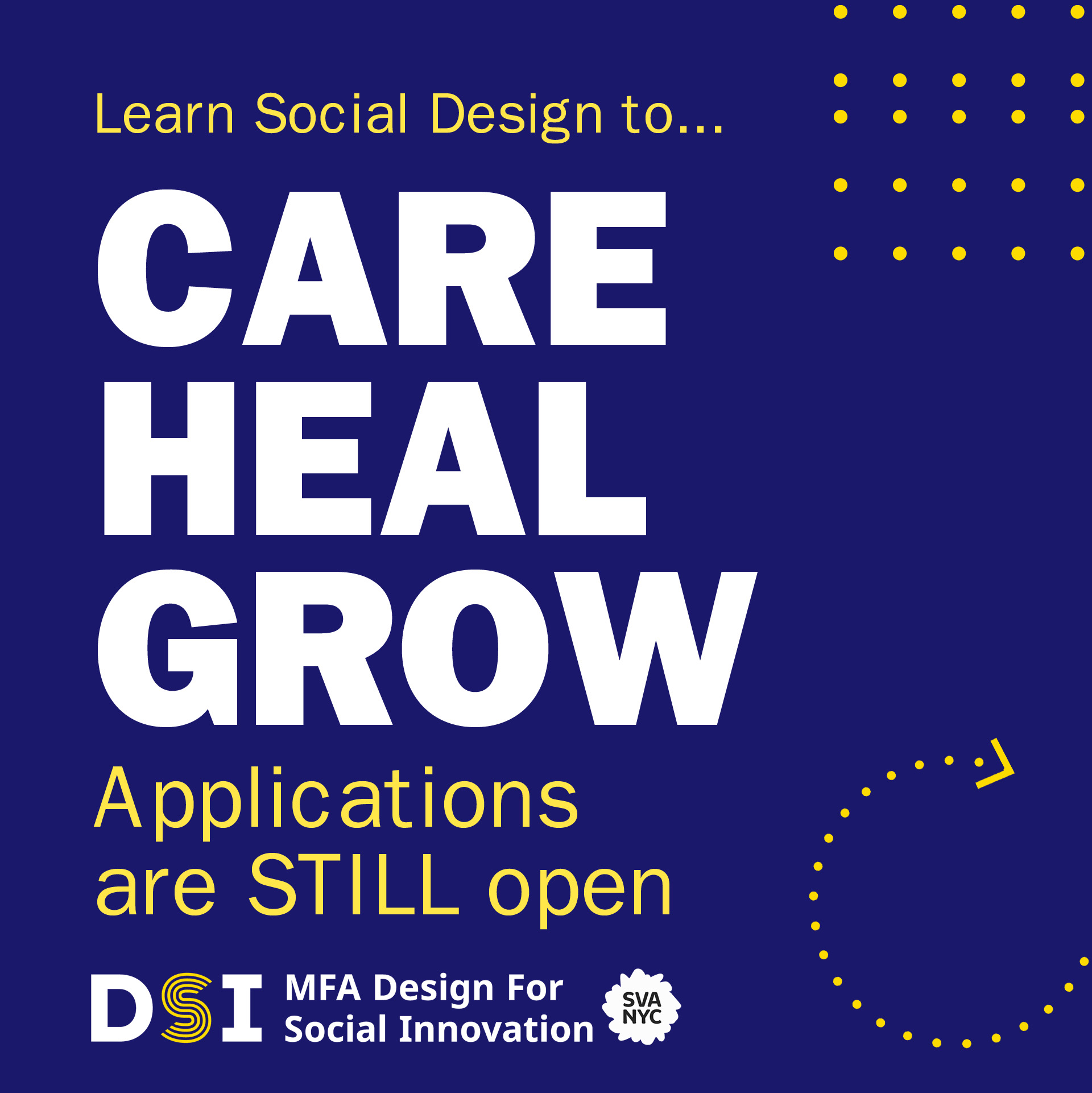 Interested in an MFA in social design? There's still time to apply for Fall 2023!
There are still a few seats left to be a part of next cohort of creative leaders.
DSI is a graduate social design program asking:
How can design offer pathways that shift us towards healthy, equitable systems?
What conditions and collaborations enable communities, systems, and nature to thrive?
How can social design increase care and our capacity
for change?
Social design

works with communities, organizations, governments, businesses, and the planet through:
Strengthening Relationships + Care
Advocating for health, equity, anti-discrimination, justice, joy, and healing, Supporting shared values and interdependence, and honoring nature's wisdom.
Design asks questions over solving problems, with care.
Intentionally
Co-Creating
Collaborating with communities, advocating for mutual benefit and abundance. Centering lived experience, while reducing harm.
Design can shift power, while building leadership and creatively responding.
Embracing Complexities
Breaking from things that no longer serve us. Recognizing the continuum and pluralities, and making the invisible visible.
Design supports new thinking over new things to imagine possibility and lead with vision.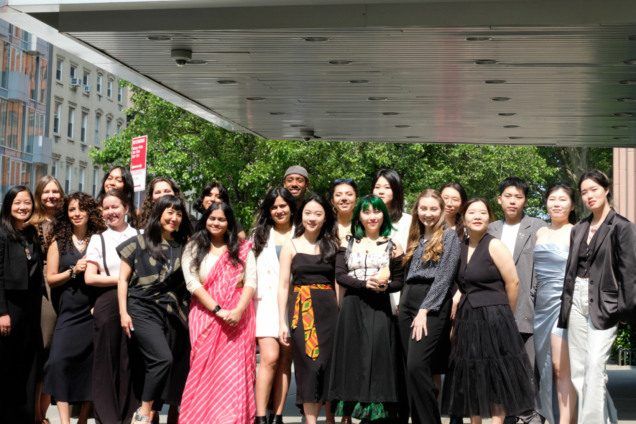 Thesis Show
Congrats MFA DSI Class of 2023!
MFA DSI Class of 2023 presented their meaningful thesis projects that center community partners and collaborators to co-create for change. Our annual Thesis Show was held on May 11, 2023 at the SVA Theatre. Join us in celebrating this year's connections and collaborations.
Click on button below to watch the show!
Projects
MFA DSI Thesis Show 2023
Our fabulous fifteen students share their inspiring thesis projects.
Read More
Designer in Residence
Kimberly Tate, Embodied Design Collaboratory
Embodied research, practitioners, and design creatives share approaches and pollinate the field of social innovation with body-informed frameworks and methods.
Read More
Blog
Miya Osaki on "Centering Care in Design"
Hear Miya Osaki in conversation with Dr. Moya Bailey in the latest episode of Digital Alchemy. Miya talks about her experiences working in systems of care, both in the healthcare industry and in her role at the School of Visual Arts.
Listen Now
MFA DSI Thesis 2023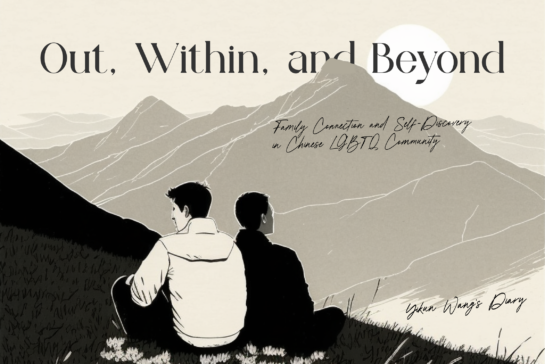 This project delves into the evolving identities and relationships of Chinese gay men, exploring the conflict between societal expectations and self-acceptance while emphasizing the transformation in family dynamics and understanding.