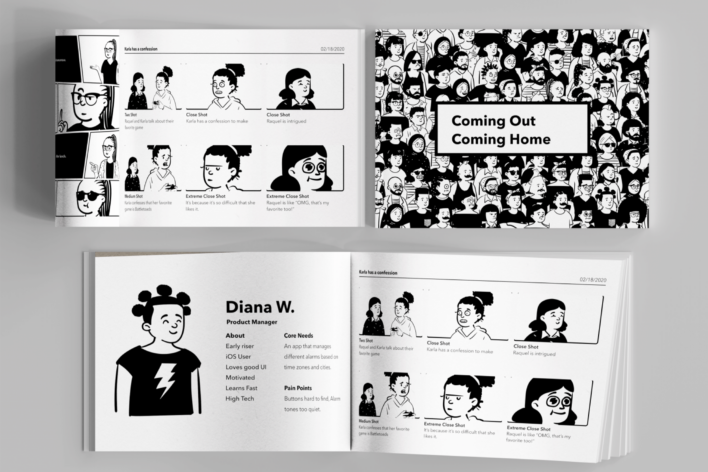 Fast Track
Fast Track is an honors program open to DSI students that encourages the opportunity to design, prototype, and propel their idea into the real world at an accelerated rate.
Once a project is selected, students work with a faculty panel on connecting with outside experts, advisors, and potential partners, as well as additional resources and support to "fast track" the project to reality.
Typically, a student of Fast Track comes into the program with a large amount of research already conducted, and prototypes in mind.
Instructors:
Maggie Breslin
Asi Burak
Featured Image: Yikun Wang (DSI MFA '23), Coming Out, Coming Home