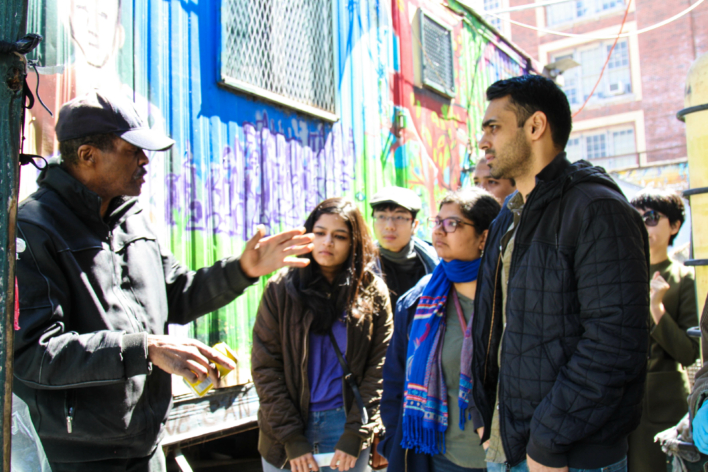 At Design for Social Innovation, we support designers who center on communities to make lasting social change.
The MFA Design for Social Innovation program explores design-based practices that facilitate the conditions and relationships resulting in lasting social change. As a graduate department in the School of Visual Arts (SVA) in New York City, we support enduring connections in art and design to increase creativity and imagination in all aspects of life.
Through social design, students learn a deeper understanding of how to apply their design practice to systems of ever-growing complexity. DSI asks designers to think and research critically and center on communities. We support community-led collaborations that strengthen the knowledge, resources, and expertise of our ecosystems. By expanding on possibilities of what design can be, we support our students to embrace new ways of thinking, being, and doing – to tackle past, current, and future questions about how to shape our world.
Photo description: Learning in community, Chuyao Geng & Ishita Jain (DSI MFA '18) on their thesis project, Canversation.

The future needs you.

See Frequently Asked Questions (FAQ)

And say hello at dsiinfo@sva.edu.  Follow us @svadsi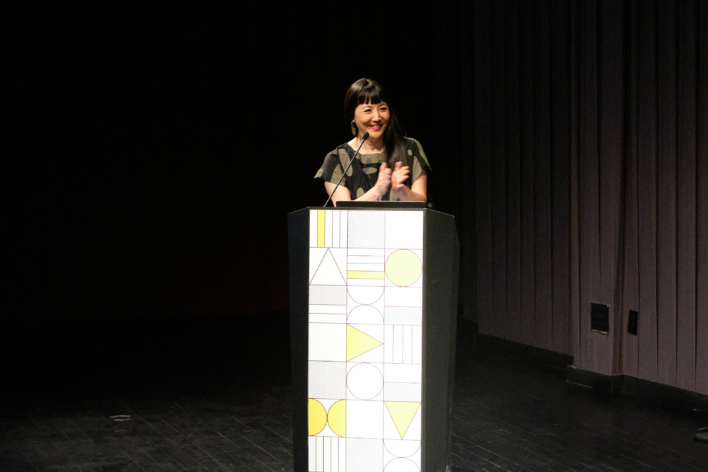 Chair's Letter
Design together.

Social design expands the practice of design collaboratively and creatively in our communities – supporting the health, safety, and well-being of our systems and our planet (in coexistence with all living and non-living things). 
Co-creating – designing together – happens every step of the way. 
In 2022-2023, we are inspired by the communities, organizations, and those with lived experience who are at the center of collective change. MFA DSI is honored to share opportunities with ReBORN Farms, Loving the Bronx, the Bronxwide Coalition, and Montefiore Primary Care and Social Medicine here in New York City to communities leading change such as For Good in Braddock, PA to DIGUA basement communities in China. We share connections with social design and innovation leaders from Greater Good Studio, Purpose, UN, Sylvain, OpenBox, the NYC Mayor's Office, CAFA University in Beijing. We embody, question, and challenge what it means to design for greater social justice, environmental regeneration, racial and gender equity, greater access to education, mental health, disability, and neurodivergence, to respond to intergenerational trauma and harms of the past – by looking and learning from history, with collective compassion, care, and mutuality, to move forward.
Social design offers possibilities for the futures we want to live in.  
bell hooks, in her book Teaching Community: A Pedagogy of Hope, reminds us: "Education as the practice of freedom, enables us to confront feelings of loss and restore our sense of connection. It teaches us how to create community." Our DSI faculty and alumni are here to learn, teach, share, and hold events and activities to share their knowledge and give back. Our community connections are growing all over the world.

Design possibilities for a future we want to live in.

Last year, MFA DSI turned 10 years old. And as we look ahead, design needs to show up differently to reflect extreme changes in our social and natural systems. This may take us to the universe, the metaverse, and the micro-verse. So we continue to grow creativity, commitment, and courage, emerging in unexpected and uncertain ways – to break stigmas, shift the status quo, stop the violence, and coexist with care. We hope you'll be a part of the next 10.
With care,

Miya Osaki, Chair
June 2023