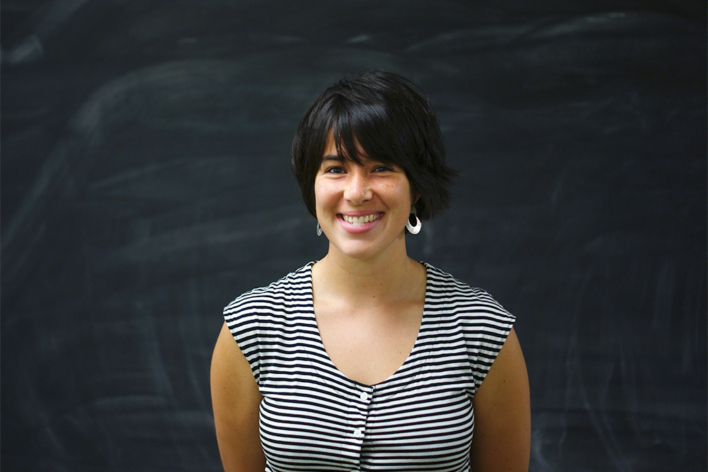 Sara Cornish has always been a passionate communicator and organizer, even as a third grader, when she furiously scribbled letters for a Save Lake Tahoe campaign. Prior to attending DSI, her focus was on corporate social innovation, creating impact-driven strategies for cross-sector communication and partnerships. She worked on the Communications and Partnerships team at United Nations Global Pulse, a UN research and innovation lab that explores ways to use big data for development.
Sara graduated from Vassar College with a BA in Urban Studies, and worked for several years afterwards at NYC agencies, developing brand identities for global healthcare clients including Pfizer, Lilly, Nestlé, and Medtronic. She enrolled in DSI seeking new ways to use identity and design to make a social impact. In her spare time while studying at DSI, she captained a women's ultimate frisbee team, led marketing for her neighborhood food co-op, and hosted dinner and dance parties.
Since earning her MFA at DSI, she has become communications leader with a passion for game-based learning and technology for social impact. Sara now works at the Minecraft studio at Microsoft as the marketing lead for Minecraft: Education Edition, a creative learning platform supporting millions of educators and students in 115 countries. Prior to Minecraft, Sara was senior director at nonprofit Games for Change where she managed cross-sector programs and partnerships to advance the field of games for impact. As a communication strategist at United Nations Global Pulse, Sara worked with data scientists and climate leaders on cross-sector research and innovation. Sara has worked with clients and partners including the Entertainment Software Association, U.S. Department of Education, Autodesk, National Endowment for the Humanities, World Wildlife Fund, NASA, and Code.org. In addition to her MFA in Design for Social Innovation from the School of Visual Arts, and a BA from Vassar College in Urban Studies. She lives in Seattle, Washington, and in her free time loves to cook, play ultimate frisbee, and explore the incredible nature of the Pacific Northwest via hiking boots or snowshoes.