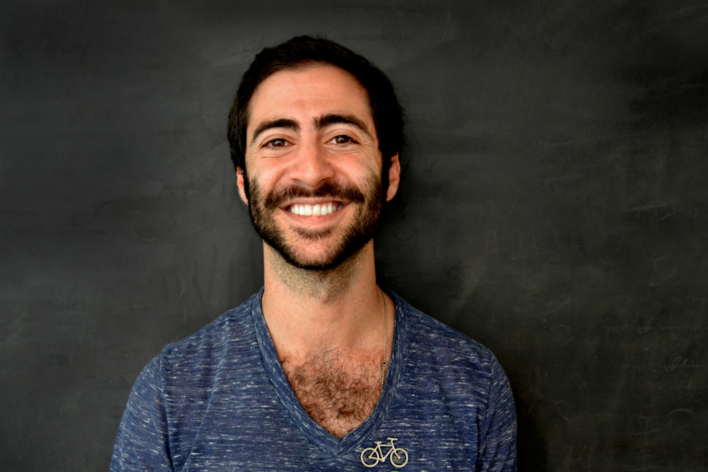 Amer Jandali is a Syrian-American New Mexican Environmental Futurist and Social Designer currently based in NYC. As a former award-winning nightclub DJ, Amer performed in front of thousands and opened for artists such as Avicii, LMFAO, Tyga, and Lil John. A documentary about plastic bags shifted his trajectory to New York City and DSI, where he planned to learn about systems, consumer behavior, and ways we might move away from our current unsustainable worldview He is an optimist, dreamer, and blooming activist. His passion is people and the realization of a healthy future.
After graduating from DSI, Amer founded Future Meets Present, a company that designs products, systems, and events that facilitate the emergence of a sustainable future. Future Meets Present's projects include the "Braceletote", an innovative, wearable tote bag designed to replace single-use plastic bags during an urban commute; and The "Marketplace of the Future", a yearly event that brings together 50 eco-conscious start-ups to represent an immersive "snapshot" of a sustainable future. This Marketplace of the Future is the official closing ceremony for Climate Week NYC – the largest climate week in the world.
In addition, Amer is an "Innovator in Residence" at the Centre for Social Innovation, working to design a scalable zero-waste system that has proven to increase office waste diversion from 40% to 80%. Amer has been invited to lecture at NYU, Glasgow University, CUNY, New Mexico State University, and Compass Realty and is currently working with non-profit "Dignity of Children" to design a curriculum to teach kids how to apply design thinking to environmental issues in 56 schools across New York City.