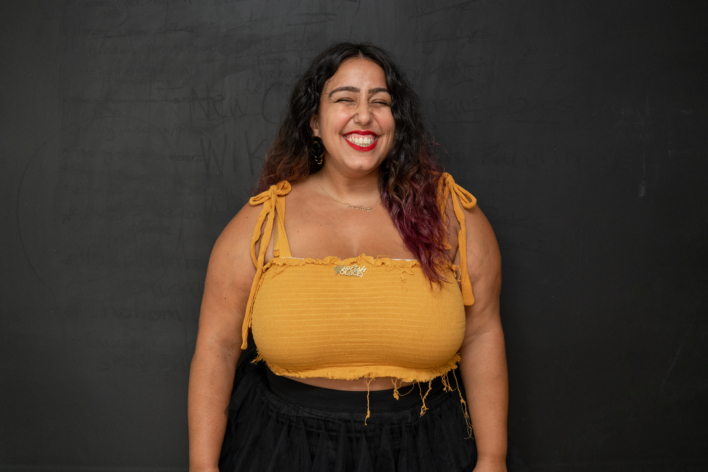 Mickey (Michelina) Ferrara
Fundamentals of Social Innovation co-instructor, Michelina (Mickey) Ferrara is an educator, designer, strategist, and storyteller for social change. Her deep roots in community organizing and youth work led her to design school where she is an alum of SVA (MFA DSI '22). She designs spaces + experiences that center community, belonging, and justice and move people to action, collectively and joyfully.
In her fanny pack:
– facilitating meetings, experiences + spaces (equipped with amazing check-in questions!)
– creative strategy
– program design
– participatory action research
– systems thinking + design
– co-design processes
– data viz
– ritual design
— all rooted in an unapologetic feminist and equity lens.
She lives, loves, and shouts from Brooklyn where she can be found rocking high-top sneakers & big earrings.