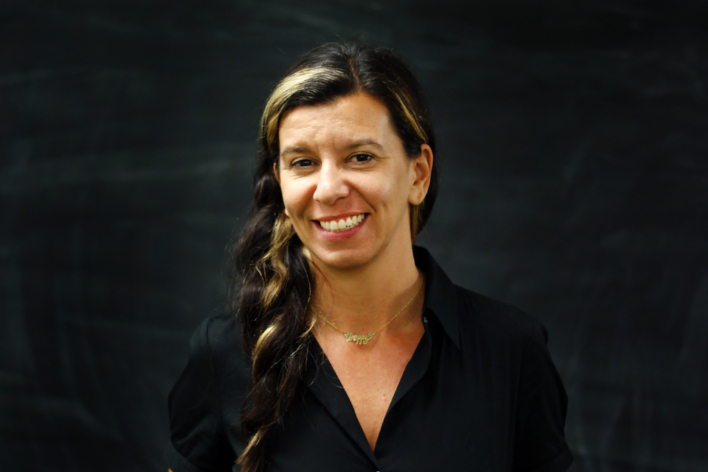 Despina Papadopoulos is a researcher and designer working on the relationship between technology, materiality and embodied intelligence.
She is interested in the ways meaning is created and shared for individuals and in communities and how technology participates in this process.
She has been exploring some of these ideas by developing wearables and experimenting with e-textiles and new materials, leading innovation and collaborating with a wide range of organizations such as Ralph Lauren Innovation, Lubrizol Material Sciences, Nivea Research, NCR and 7 for All Mankind among others.
Approaching technology as gesture, she looks at past practices of making and artifacts produced, to uncover relationships between the past and the future that help imagine new uses of technology that bring in plurality and serendipity.She has been doing this by developing a methodology that merges disciplines and brings together systems design and mapping, observational and ethnographic methods and active collaborations with artisans. This strand of work has produced the Artisan Toolkit, mapping the creative industries in Bamiyan in work commissioned by UNESCO, and in running and facilitating workshops for social impact organizations.