Fall 2023
DSI Designers in Residence: Grey Area Collective
Nicole Feliz: Convener I Social Design | Facilitator
Sahar Ghaheri: Multidisciplinary Designer | Social Designer
Grey Area Collective integrates art, activism, and technology to drive change and spark conversation. Besides collaborations with human rights groups, their Experience Lab regularly hosts multidisciplinary designers to conceptualize and build site-specific interventions in cities around the world.. They use speculative design and design fiction to provoke discussion around the complex global challenges we face, ranging from climate change to bodily autonomy.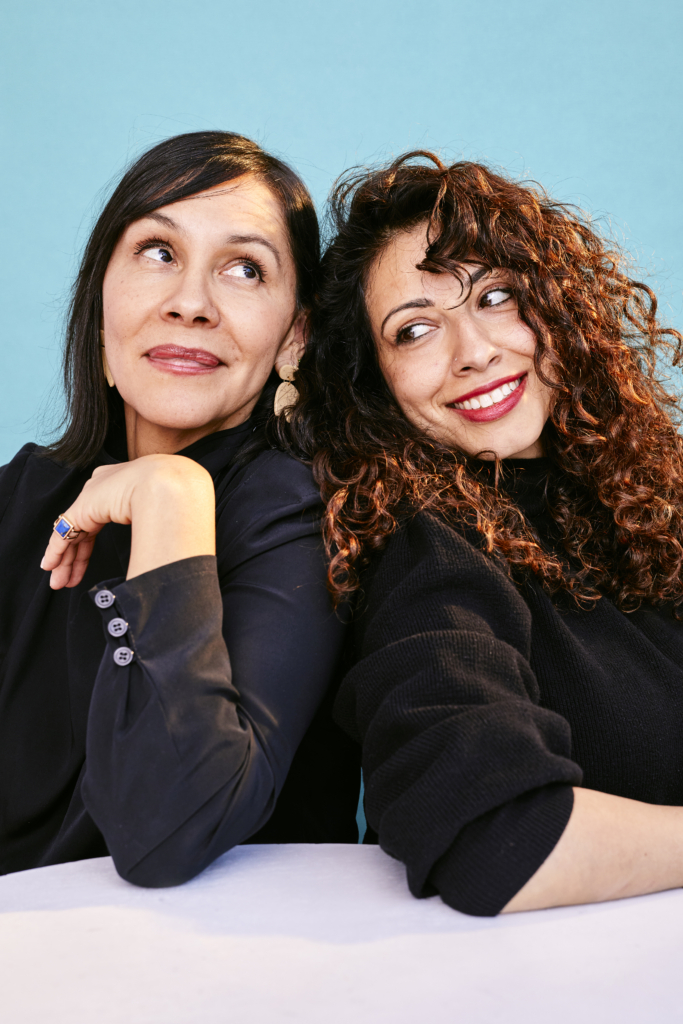 Introducing Love Your Mother: A Place Based Campaign for the Earth
"We cannot protect something we do not love, we cannot love what we do not know, and we cannot know what we do not see. And touch. And hear."
– Richard Louv
This Fall, Grey Area Collective will join forces with our DSI students to design a place based campaign. At the heart of Love Your Mother lies the Bioregional Quiz, an ode to the environment first introduced in 1982 in the Coevolution Quarterly. Conceived by Leonard Charles, Jim Dodge, Lynn Milliman, and Victoria Stockley, this 20-question quiz probes the depths of our connection to our local natural surroundings. In our modern rendition, we will invite the public to take the quiz as a first step toward an ongoing educational journey through the lens of guerilla-style public art and an immersive education campaign. The aim is to collaborate with local science and arts organizations to amplify their impact and engage local communities. At the heart of LYM is a commitment to engage viewers in a playful and engaging way to help spur a curiosity about the natural systems that surround us. Ultimately, we want to spark the ferocious love needed to protect the planet we call home.