IxDA 23 Reflection
You would think that after baring my soul to everyone I know in May 2022 during my emotionally charged thesis presentation, I would have no nerves talking about my work from a more technical lens.
This was absolutely not the case once I saw not just the size of the space, but the amount of unfamiliar faces in that space. Unfortunately, I did not spend as much time attending the other sessions at the conference as I would have liked but in the short time that I had been around, I was having trouble gauging who my audience was. Like I mentioned, my thesis presentation was deeply personal– it was created by and for the people I had known most intimately.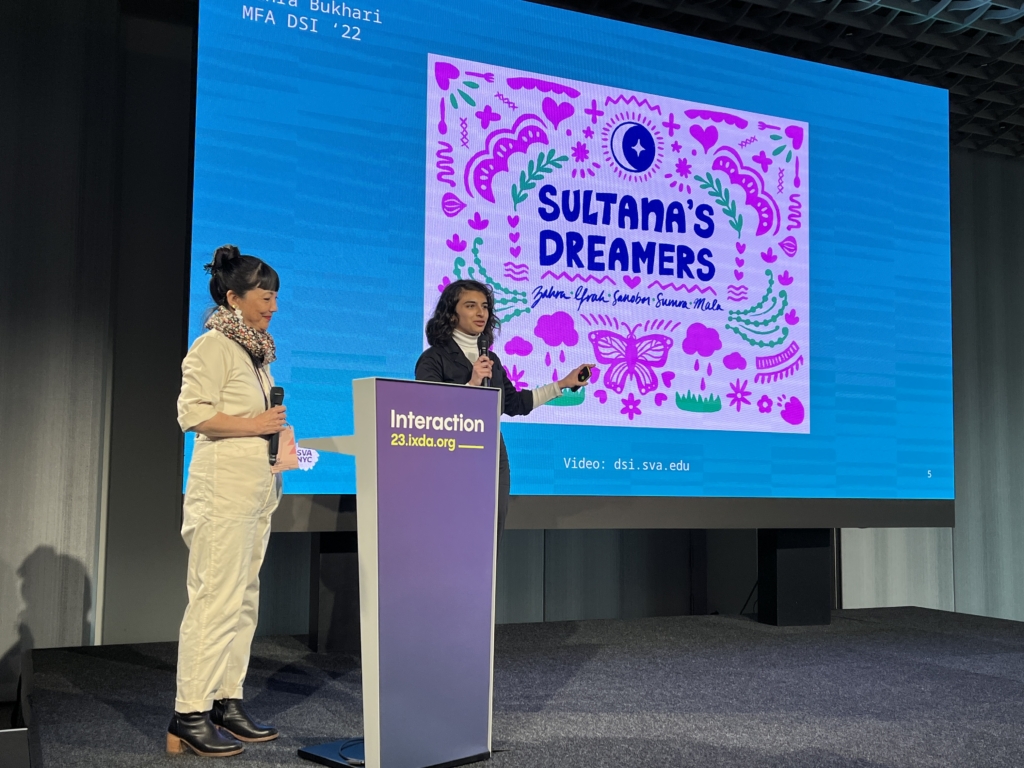 As we spoke on stage, I felt the insecurity that our audience didn't truly understand the deep meaning behind this work.
How could they understand the journey we had taken, the vulnerability we shared and the relationships we built in seven minutes? Even as the presentation ended (so much faster than I realized), I was feeling uneasy that my words didn't have as much impact as I had hoped. Quickly, that feeling was transformed into a familiar sense of humility and pride when women came up to us to thank and share with us how much our work resonated with them. I needed reassurance from the community that this work, although technically finished in May 2022, was still necessary to continue talking about. Even now, I am having conversations with designers, artists and storytellers who are exploring the space of imagination to heal our world.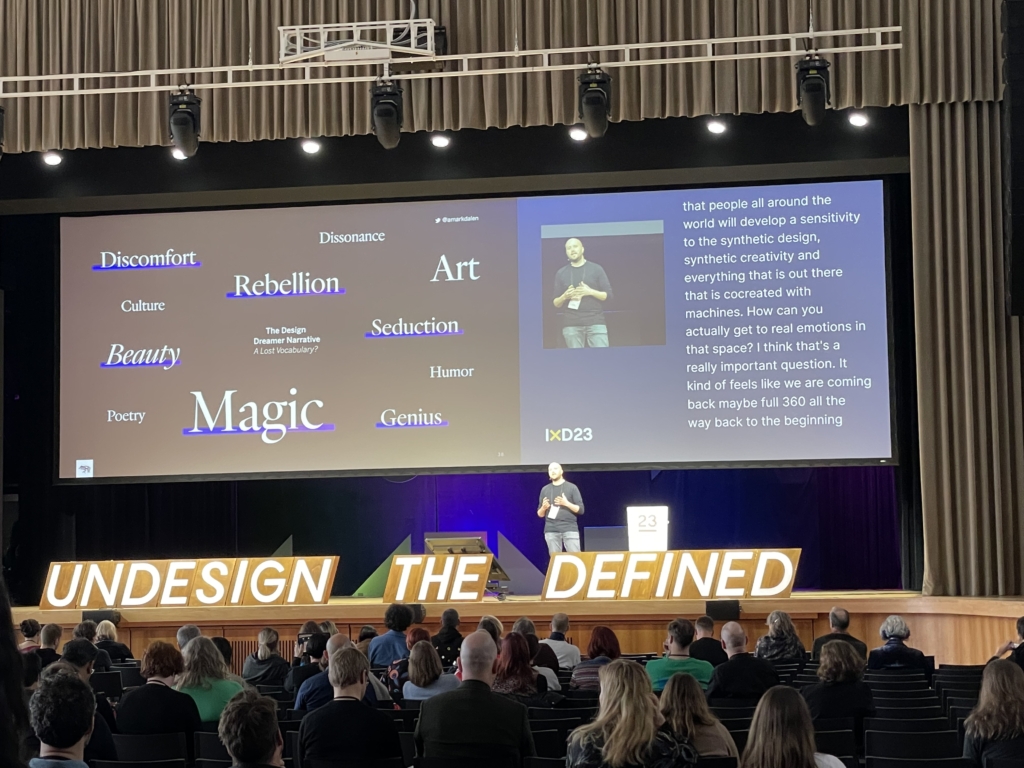 Written by Zahra Bukhari