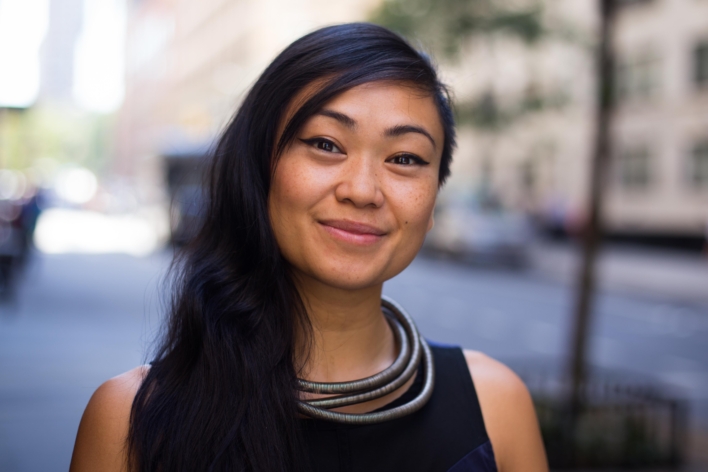 Kimberly Tate (she/they/we) is a Filipinx multidisciplinary embodied truth seeker cultivating life, family, and community in Lenapehoking (NYC/ Brooklyn).
Her work emerges through installation, performance art, care circles, wellness workshops and natural ink making. A trained architect and dancer, Kimberly creates, teaches, mothers and performs between disciplinary boundaries to dream, to heal, to make space for grief and joy, to build kinship and belonging, to restore our embodied inheritances and to recover agency in spheres we inhabit and design. 
She is a design educator at Parsons School of Design and the AIANY Center for Architecture, a recipient of a Tischman Environmental Design Center grant and a Laundromat Project Create Change Fellowship alum. She has presented internationally and at The Highline, Downtown Brooklyn Arts Festival, CUNY James Gallery/Center for Humanities, Common Field Convening, Brooklyn Wildlife Festival, Judson Church, House Dance International, Women to the Front and Insitu Site-Specific Dance Festival. 
As this semester's Designer in Residence, Kimberly will establish the Embodied Design Lab: a designated space for herself and the DSI community to engage, exchange and deepen care-filled and trauma-informed body-based practices for design and social practice. 
At the core of the Embodied Design Lab will be a series of open embodied process/movement workshops during which she will guide a physical practice and discussion around her ongoing research themes. Within this series of workshops, additional guest artists/practitioners with related  body-based design and community building methods may be invited to share their processes. Ultimately, these regular sessions will support Kimberly in deepening and developing her Embodied Design methodology that connects body-based processes to design and social practice. 
By the end of her residency, Kimberly hopes to emerge with new creative work, and further development of her DANCITECTURE movement labyrinths and bamboo choreographic structures for community ritual activations.